PABX
 Panasonic KX-TEM824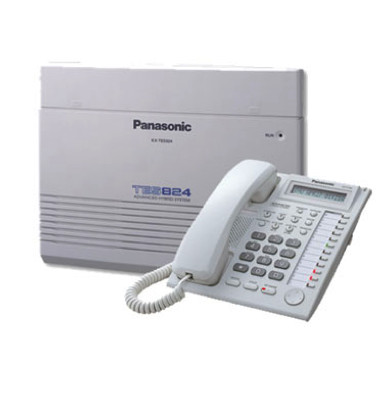 Panasonic KX-TEM824 Advanced Hybrid System can support your business and personal needs. This system supports 3 outside (CO) lines and 8 extensions. With optional cards, you can easily expand your system capacity up to 8 outside (CO) lines and 24 extensions (8 of which support only SLT (analogue phones) as your needs grow.
The Panasonic KX-TEM 824 PBX system comes with a host of sophisticated features to satisfy the most demanding users; It allows you to connect a variety of communication devices, such as cordless phones, answer machines, computer modems, credit card verifiers, fax machines and any other device that works with conventional telephone lines.
Panasonic KX-NS 500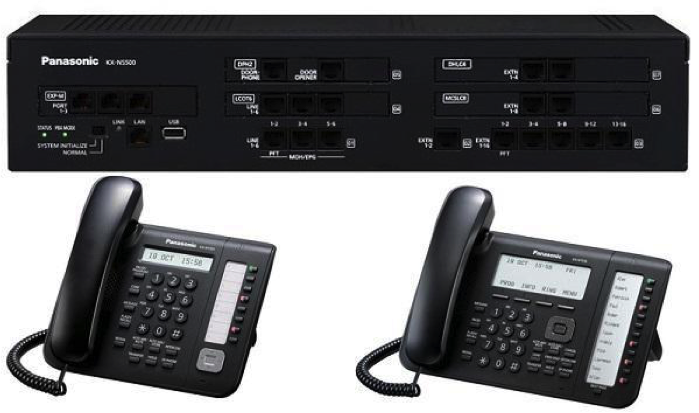 The Panasonic KX-NS 500 is the latest addition to hit our shores. Designed specifically to cater to the diverse South African market this powerful hybrid system incorporates both analogue and digital technology as well as IP in a compact solution. The system comes standard with 6 CO line ports, 4 IP phones licenses, 2 digital extensions ports and 16 analogue extension ports and has a range of ways it can be expanded with up to 4 cabinets being linked together.
This smart hybrid PBX is a cost-effective legacy communication system for companies with up to 250 employees that can be flexibly configured and expanded according to the specific requirements of a business.
 For added flexibility and productivity, you can also take advantage of its built-in applications, such as a call centre solution, mobile solution and voice mail system to achieve greater working efficiency throughout your business and increased customer satisfaction. Finally, should you wish to migrate to an IP communications system, the KX-NS500 is once again the ideal solution. Simply by connecting the KX-NS500, you can either migrate or expand your existing legacy system, quickly and easily.
Panasonic KX-NS 1000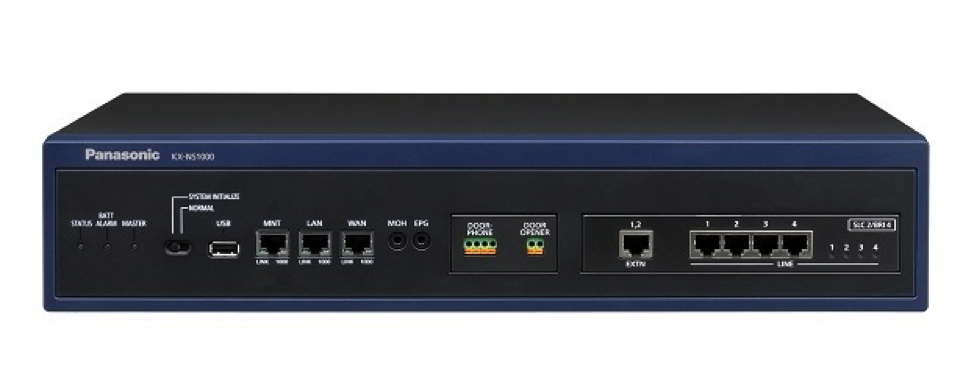 The Panasonic KX-NS 1000 is a digital communications server providing a flexible IP platform to large business with the scalability to support One-Look Networking connecting a maximum of 16 sites and 1000 terminals. With smart built in features such as voice mail, fax server and communication assistant the KX-NS 1000 enhances productivity while features like easy call centre ensures the right person takes the call improving customer responsiveness.
Panasonics most advanced IP communications solution yet; the KX-NS1000 is engineered with features that will keep your business a step ahead of the competition:
• Robust Communication Features
• 24/7 Reliability
• Scalability
• First Class Service and Support
 The KX-NS1000 takes unified communications to an entirely new level, giving employees an easy and efficient way to manage email, voice mail, instant messaging and fax from anywhere, while empowering your business with the latest collaborative technologies that help you maintain your competitive edge.